10 Tips for a Healthy Back
A HEALTHY BACK IS ESSENTIAL FOR A HEALTHY BODY
Back pain is a serious health problem that often goes untreated. The truth is, 8 out of 10 Canadians will experience back pain at some point in their lives. One of the reasons it is so common is that it can be caused by so many different factors. They include: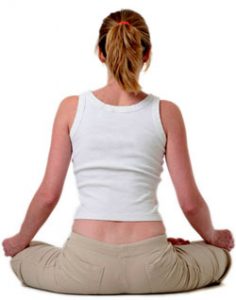 Work-related injuries
Sports injuries
Poor posture
Stress
Car accidents
Improper lifting
Any of the above factors (and several more) can cause one's spine to shift from its normal position and affect the body's range of motion. This misalignment applies pressure on the joints, muscles and nerves in that area, which is what causes most back pain.
10 TIPS FOR KEEPING YOUR BACK HEALTHY:
1. Exercise regularly.
2. Follow a healthy diet.
3. Maintain good posture.
4. Stretch your spine before and after exercise.
5. Don't overload your backpack or shoulder bag.
6. Stretch your legs and back after each hour of sitting.
7. Never cradle the phone between your neck and shoulder.
8. Sleep on your back or side rather than on your stomach.
9. Invest in a good chair, pillow and mattress. It's worth it!
10. Schedule a regular spinal check-up.