Chiropractic for Pregnancy
Is chiropractic care safe during pregnancy?
There are no known contraindications to chiropractic care throughout pregnancy. All chiropractors are trained to work with women who are pregnant, and treating women who are pregnant or trying to conceive is a routine practice for most chiropractors.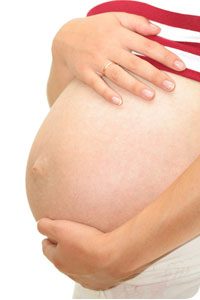 Why should I have chiropractic care during pregnancy?
During pregnancy, there are several physiological and endocrinological changes that occur as the body prepares to create an appropriate environment for the developing baby. The following changes could result in a misaligned spine or joint:
Protruding abdomen and increased back curve
Pelvic changes
Postural adaptations
Establishing pelvic balance and alignment is another reason to obtain chiropractic care during pregnancy. When the pelvis is misaligned, it may reduce the amount of room available for the developing baby. This restriction is called intrauterine constraint. A misaligned pelvis may also make it difficult for the baby to get into the best possible position for delivery.
What are the benefits of chiropractic care during pregnancy?
Chiropractic care during pregnancy may provide several benefits for women who are pregnant, including:
Maintaining a healthier pregnancy
Controlling the symptoms of nausea
Reducing labour and delivery time
Relieving back, neck and/or joint pain
Preventing a potential cesarean section